Our Story
Our store was established in 1962, when bagels were novelties. It was the first bagel store on the South Shore of Long Island. The founder, who came from a generation of bakers, brought his recipe of bagels from Eastern Europe. And even though there was only a small variety at the time, customers were lining up out the door, anxious to taste those hot, crispy bagels spreading aroma around the neighborhood.
Everything we sell is made on the premises using the finest ingredients and no preservatives. From our bagels, bialys, challahs rolls, ruggulah and other baked goods to our delicious salads and cream cheeses. We do not cut corners in anything we do, whether it is day-to-day business or a special catering affair. The Bagel Plaza staff is trained to give our customers royal service. For our fiftieth anniversary we did a huge renovation. We wanted to bring the store's appearance up to the Twenty First Century standards. At Bagel Plaza we are happy to be a part of the Merrick community. We support all local schools, religious organizations and charities. Bagel Plaza has also been a proud sponsor of the Merrick Little League for twenty four seasons. Our facility is completely peanut-free and our menu is under strict rabbinical supervision by Rabbi Martin Pasternak.
Bagel plaza is proud to support the 333 charity, which is helping fund meals for holocaust survivors during Covid-19. Click here to learn more about it.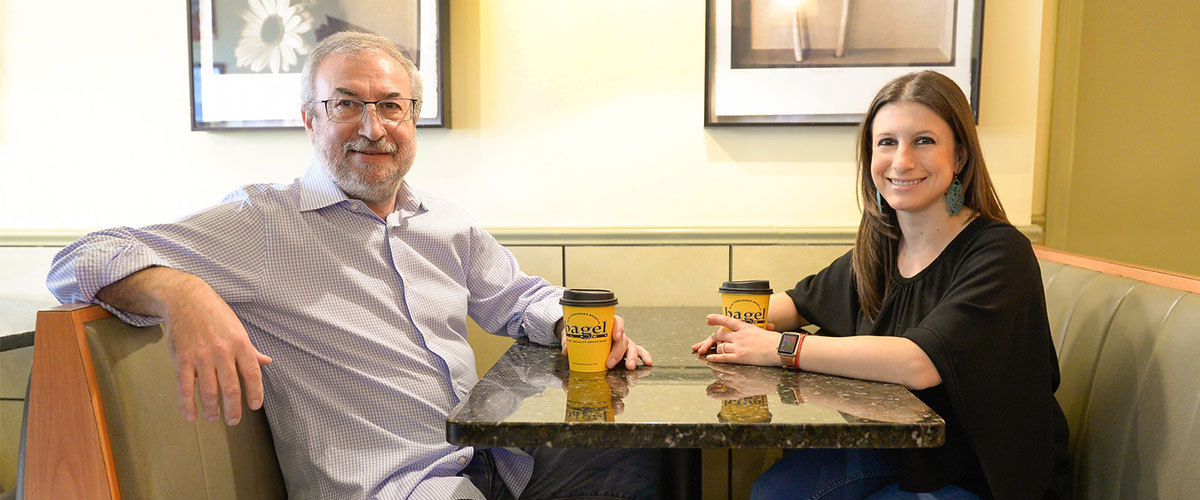 Sam Asatur
Sam Asatur immigrated from the Soviet Union to the United States in 1987 with five people in his family and $700 in his pocket. He started off working at his friend's bagel store in Forest Hills, NY where he learned all his skills from baking to cooking. Five years later he bought Bagel City in Merrick. Since then, he expanded the business tremendously with a full line of gourmet appetizing, baked goods and 56 different varieties of bagels and bialys. His mantra is quality first and freshness always. He makes smaller quantities of his products with the finest ingredients multiple times a day in order to maintain freshness. He also prides himself on quality of food. There is not one piece of fish that comes in the door that Sam doesn't taste. If he doesn't like the fish, he won't sell it. Sam is a huge supporter of the Merrick community including local schools, religious organizations and charities.
Yana Hirschorn
Yana Hirschorn graduated from Hofstra University with her BBA in Accounting. She started her career at Deloitte & Touche and then spent the next 10 years at the Beauty house Coty in Finance/Accounting. Recently, she decided to join her father in her family business at Bagel Plaza with hopes of continuing family traditions and coming up with new ideas for menu items, catering options and overall business growth and branding. Yana and her husband Gregg have two children Olivia and Zach and their dog Rosie, who love to come in on weekends for some delicious breakfast.